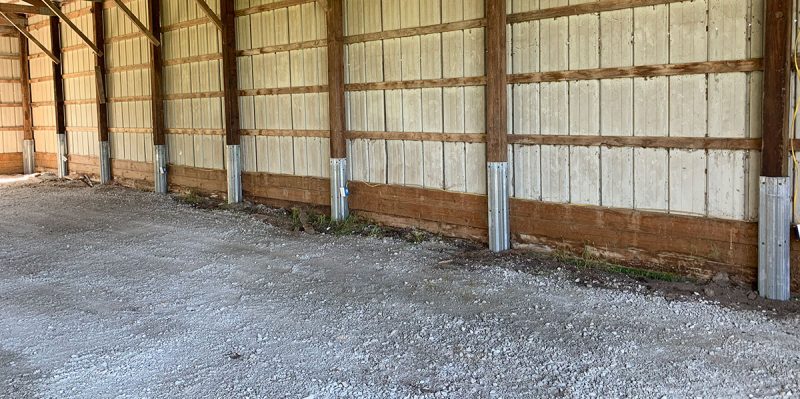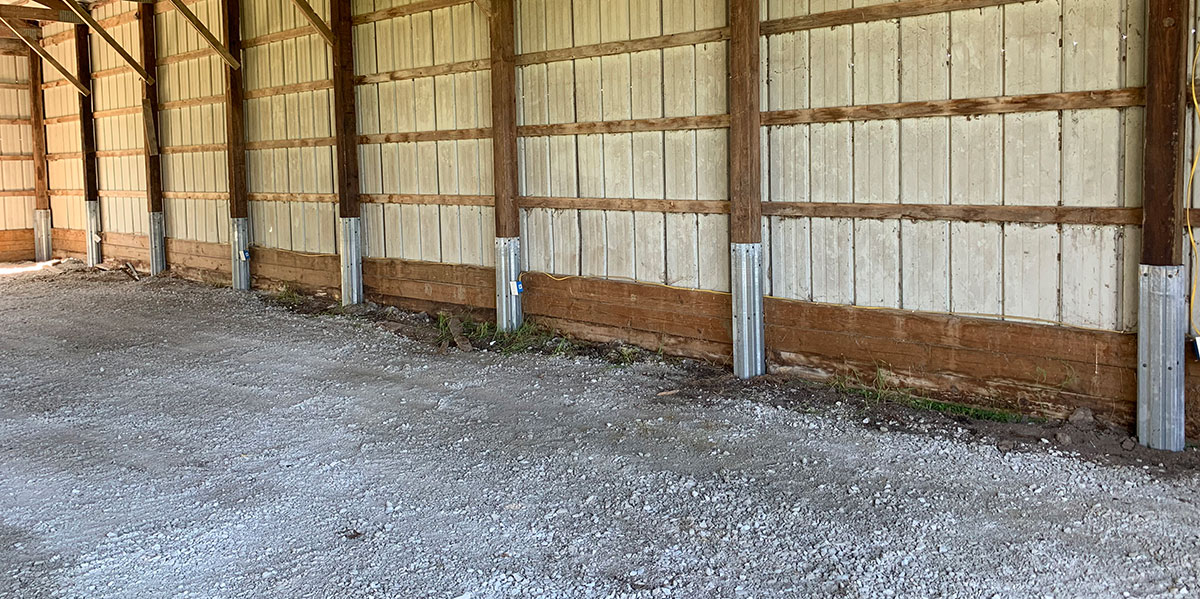 We can travel up to 150 miles from our home office near La Crosse, WI.
The cost will vary based on the number and type of posts to be reinforced. Our patented post reinforcement solution is far less expensive and much quicker than any other post repair method. It will inexpensively extend the useful life of most post frame buildings. Contact us for a customized quote.
In most cases we can make repairs to post frame buildings in one day, or less. In cases of very large buildings, or buildings that have interior obstacles or other complicating factors, it may take slightly longer.
The repair solution consists of partially encasing the compromised post with a patented steel sleeve, which is driven below the ground with a special tool in order to connect the two non-compromised sections of post or column. After the sleeve is properly placed, it is anchored to the post in several locations to provide stability.
Our solution requires no digging, no concrete, and normally only one day of on-site work.
Just clear an 8 foot area around each of the posts needing repair, and see that any electrical outlets or other items are removed from the posts before we arrive.